SERVICES
Outreach and Referral
ASSIST Agency provides information on availability of services by ASSIST Agency and other agencies in the tri-parish area such as: Department of Children and Family Services (Welfare), SNAP (Food Stamps), Employment, Social Security, Legal Aid and Community Services. Referrals are made to clients who are seeking these services. In some cases, they qualify for a host of services of which they were not previously aware.

Emergency Voucher Assistance (LDOL, FEMA & United Way)
This program is designed to provide assistance on a one-time basis to clients who have suffered a loss due to circumstances beyond their control.

Food Vouchers
Additional food items are made available to low-income families so as to maintain a balanced diet and reduce the risk of malnutrition among low-income families.

Medicaid / LaCHIP Applications
The ASSIST Agency has an agreement with the State of Louisiana Department of Health and Hospitals to serve as a Medicaid/LaCHIP Application Center in Acadia, Jeff Davis, and Vermilion Parishes. Medicaid is the public insurance program that provides primary and preventative health care to low-income families and long-term care to low-income seniors and persons with disabilities. LaCHIP (Louisiana Children's Health Insurance Program) provides health care coverage at no cost for uninsured children younger than nineteen from working families.
Clients meet with one of our Eligibility/Service Coordinators to process their application at an appointed time. During the interview, the client's information is entered via an electronic application through an internet website which allows us to certify them in the Medicaid Online Application System. The application is immediately transmitted to the Medicaid Office in the parish of residence of the applicant which decreases processing time, thus providing an eligibility decision at an earlier date.

Pharmaceutical Access Program
The program is being implemented to assist economically disadvantaged individuals defray the high cost of prescription drugs. The Agency has worked with organizations and individuals in the area with the Patient Assistance Program (PAP) by providing training on delivering PAP services in an effort to expand our outreach to as many people as possible. We work with local physicians, pharmacists, and advocates in directing patients to our program so we can qualify them for free or low-cost medication from pharmaceutical companies based on their qualifying requirements.

Toys for Tots
This program is coordinated with the United State Marine Corps to provide toys to children of families on public assistance. The U S Marine Corps located in Lafayette, La. are able to supply toys to these families. The program is especially important to single moms who might otherwise have to see their children do without gifts for Christmas. Two hundred ninety-three children were recipients of the Toys for Tots Program this year through the work of the US Marines, ASSIST Agency staff, and volunteers and of course the generous donations of the people in our area.

Affordable Housing
Through our Affordable Housing Program the agency will offer down payment assistance to first-time homebuyers. We will coordinate this process with our housing counseling and mortgage assistance programs to help qualified buyers become first-time homeowners. Our status as a certified CHDO (Comprehensive Housing Development Organization) through LHFA has enhanced our effort to provide affordable housing.

Shelter Home
The agency presently has one home (location revealed to clients only) fully furnished. It is a temporary shelter which offers meals, clothing, personal hygiene, GED classes, life skills education, job services, day care, clothing bank, and medical assistance. The site capacity is approximately twelve (12) women and children and the maximum stay is ninety days. The center coordinates with Lafayette, Baton Rouge and surrounding area shelters. In the last year we housed 13 single women and 11 families with 21 children for a total of 45 women and children. Ten of these families and single women moved into stable housing from the Shelter. Four were referred to other shelters.
In October 2010 the shelter began offering weekly education on subjects ranging from employment readiness to communication skills and parenting. It is necessary that the residents have the tools they need to maintain their housing once they leave the shelter and these education sessions provide those tools.
Residents at the shelter are also linked to services such as substance abuse treatment, mental health care, food stamps, Medicaid, child support, transportation, permanent housing and more.
It is the goal of the Emergency Shelter Program to help those in the community who have, in many instances, hit rock bottom to make sure this problem does not become permanent. We strive to help them recover their lives and their dignity. We provide a safe environment for these families and individuals to regain their lives.
Apartment Construction/Rental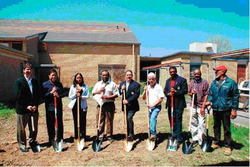 Besides providing additional housing stock for low- to moderate-income families, we are providing construction jobs and ongoing jobs for apartment managers. Presently there is a 36-unit complex in Jennings, LA and a 40-unit complex in Welsh, LA, 110 scattered site rental units in Crowley, LA and 52 scattered site rental units in Church Point, LA. These apartment rentals target low- to moderate-income individuals and families. They provide people with a decent, safe, and sanitary place to stay. Our latest project is in Abbeville, La. Our partnership with Herod Village and funding from Louisiana Housing Finance Agency, Federal Home Loan Bank of Dallas, HOME, and Louisiana Recovery Authority has enabled us to renovate a one public school building into 18 two-bedroom units to house residents in a substance abuse treatment program while helping them to mainstream back into society.


---
Revolving Loan for Small Business Development and Expansion
One of the key ways for low-income people to escape the grasp of poverty is through economic development. ASSIST addresses this need by providing low interest loans to help low-income individuals start or expand a business. This program is important to the revitalization of our neighborhoods that other businesses might ignore. Full-time jobs with adequate wages and good benefits are a high priority for communities to grow and be prosperous.
Last year our agency was able to generate one loan through this process. The agency still has money available to grant approved loans to either expand an existing business or to start up a new venture.

VITA (Volunteer Income Tax Assistance)
The Assist Agency partnered with the Internal Revenue Service to provide free tax preparation for low income individuals during the 2010 tax filing season. Since 1970, IRS's Volunteer Income Tax Assistance (VITA) Program has helped millions of individuals fulfill their tax obligations. In preparation for this program, the ASSIST employees received training on Earned Income Tax Credit (EITC) and other tax benefits that are available. The EITC is a refundable income tax credit for low-income working individuals and families to offset the burden of Social Security taxes and to provide an incentive to work. When the EITC exceeds the amount of taxes owed, it results in a tax refund to those who claim and qualify for the credit.
When an individual qualifies for a tax refund at our site, we try to educate them about asset building. We encourage these families, who often do not have the simplest of financial strategies in place, to use a portion of their tax refund to begin saving. Rather than provide a safety net and government assistance to sustain families while in poverty, our approach is to focus on the ability to accumulate assets and move people out of poverty to self-sufficiency.

Single Family Home Construction
Through our partnership with LHFA, for-profit developers, and private landowners we have developed three subdivisions totaling 161 single family rental units for low to moderate income families.

HUD-Approved Housing Counseling
This program provides counseling to consumers on seeking, financing, maintaining, renting, or buying a home. Our staff has been trained by HUD to counsel those seeking permanent housing.


SUMMER FOOD SERVICE/RECREATION PROGRAMS – Provides a free breakfast and lunch for eight weeks in the summer in Jeff Davis and Acadia Parishes. The recreation program is held between the meals. Funding for the meals is through the USDA and Louisiana Department of Education, Child Nutrition Services. The Recreation Program is funded strictly through donations from the community. All meals are free for children 1-18 and the recreation program is free and open to children in grades K-8.
​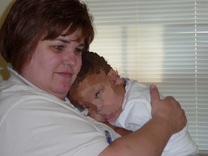 Childcare Centers
Offering quality childcare at affordable rates, four Class "A" licensed childcare centers are operated by the Friends of ASSIST. The centers are located in Crowley, Abbeville, Church Point, and Rayne. They are open to the general public and accept children ages six weeks to 12 years. Hours of operation are 7:00 am - 5:30 pm. They offer full time, part time, and after school care in a nurturing environment.
---